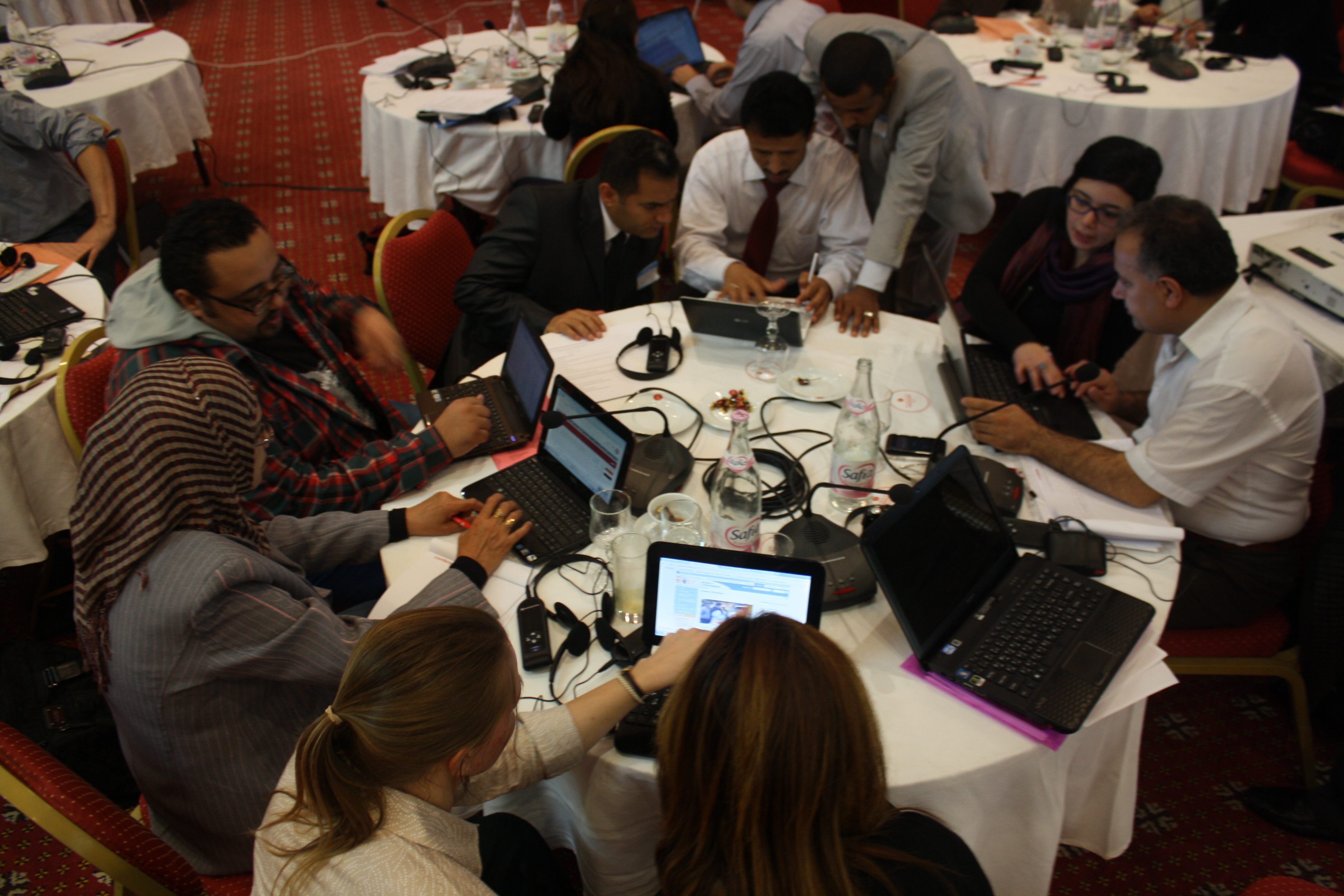 The Middle East and North Africa Department is the only regional program at the World Bank with the mandate to translate and publish certain types of project and program documents in Arabic as per its 2009 Enhanced Action Plan. This commitment came as a result of a complaint submitted to the Inspection Panel  by the Yemeni Observatory for Human Rights claiming that Yemeni citizens were not truly consulted on a major economic reform program funded by the Bank because the program document was not available in their own language.
However, while thousands of translated documents have been made available online as a result of this case, many have remained inaccessible to the average Arabic speaker. Accessing these documents required searching through lists of project and document titles which were available only in English.
On December 5, 2015, a group of civil society organizations (CSOs) from a number of countries across the Middle East and North Africa (MENA) region, submitted a letter urging the World Bank to solve this accessibility problem and explaining that accessibility to, and availability of information is key to effective participation of stakeholders, especially in countries where access to certain information is challenging.
World Bank officials, on their part, recognized the challenge of information inaccessibility and vowed to make needed improvements. In a February 18, 2016 email response by the Bank's Vice President for Middle East and North Africa region, Dr. Ghanem announced a cross-departmental team to solve the technical issue, and a new internal Policy and Procedure Framework to ensure that all key documents, including Country Engagement Documents, Project Information Documents, and select Analytical Studies are translated into Arabic and/or French and are publicly available in the local language online within two months of the disclosure of the English language document.
In the October meeting with CSOs, Mr. Ghanem announced that most project titles and abstracts have now been translated into Arabic. CSOs from the MENA region, who have been advocating for this change for the past two years, have acknowledged and appreciate this progress and look forward to continued improvements in the speed and accuracy of Arabic translations, in order to ensure the effective and informed participation of development stakeholders in the MENA region.
View the World Bank's Arabic project list for each country below:
World Bank projects in Egypt (Arabic)
World Bank projects in Iraq (Arabic)
World Bank projects in Jordan (Arabic)
World Bank projects in Lebanon (Arabic)
World Bank projects in Morocco (Arabic)
World Bank projects in Tunisia (Arabic)
World Bank projects in the West Bank and Gaza (Arabic)