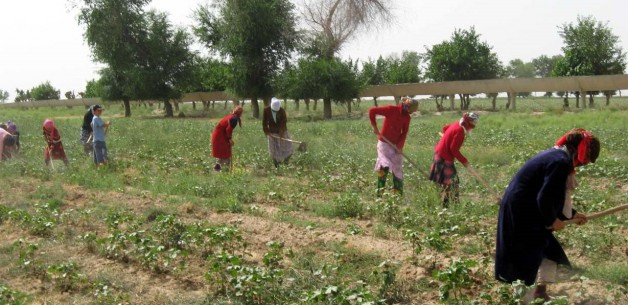 These organizations, representing Uzbek citizens who have suffered under the state-organized system of forced labour cotton production, requested an investigation of the World Bank's Rural Enterprise Support Project Phase II (RESP-II). The Bank has failed to prevent World Bank funds from contributing to government orchestrated forced labour, stated the three leading Uzbek human rights organizations.
"The World Bank should be supporting sustainable rural development in Uzbekistan, beginning with the eradication of forced labour," said Nadejda Atayeva, Association for Human Rights in Central Asia (AHRCA). "World Bank lending to the Uzbek agriculture sector has only facilitated the continued suffering by our children, students, and adults, who are forced to produce cotton each year," said Umida Niyazova, Uzbek-German Forum for Human Rights (UGF).
For decades, the government of Uzbekistan under President Islam Karimov, who has ruled since 1989, has forced millions of children, teachers, public servants and private sector employees to pick cotton under appalling conditions. Those who refuse are expelled from school, fired from their jobs, denied public benefits or worse. Authorities detain and harass activists seeking to monitor the situation. During the Spring 2013, authorities mobilised children and adults to plough and weed, and authorities beat farmers for planting onions instead of cotton. In August, authorities initiated preparations to coercively mobilize nurses, teachers and other public sector workers to harvest cotton.
Below, we have provided  the full text of the press release, along with the formal complaint in both English and Russian. Additionally, you can navigate to UGF's page on the issue, which provides additional resources.