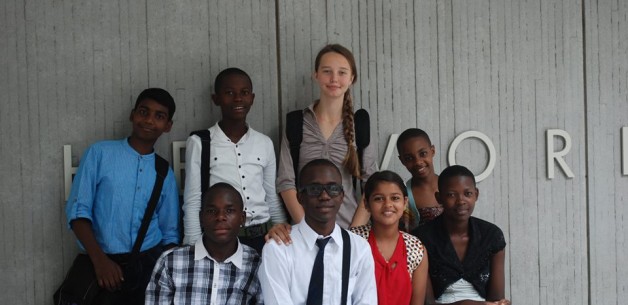 The children were invited to DC to share some of their recommendations on the World Bank's proposed safeguards policies, which protect communities and the environment from potential harm caused by World Bank projects and programs. Four of the children were from communities directly impacted by World Bank Projects. The other five children recently participated in in-country consultations on the World Bank safeguards review, organized by BIC and our partner organizations.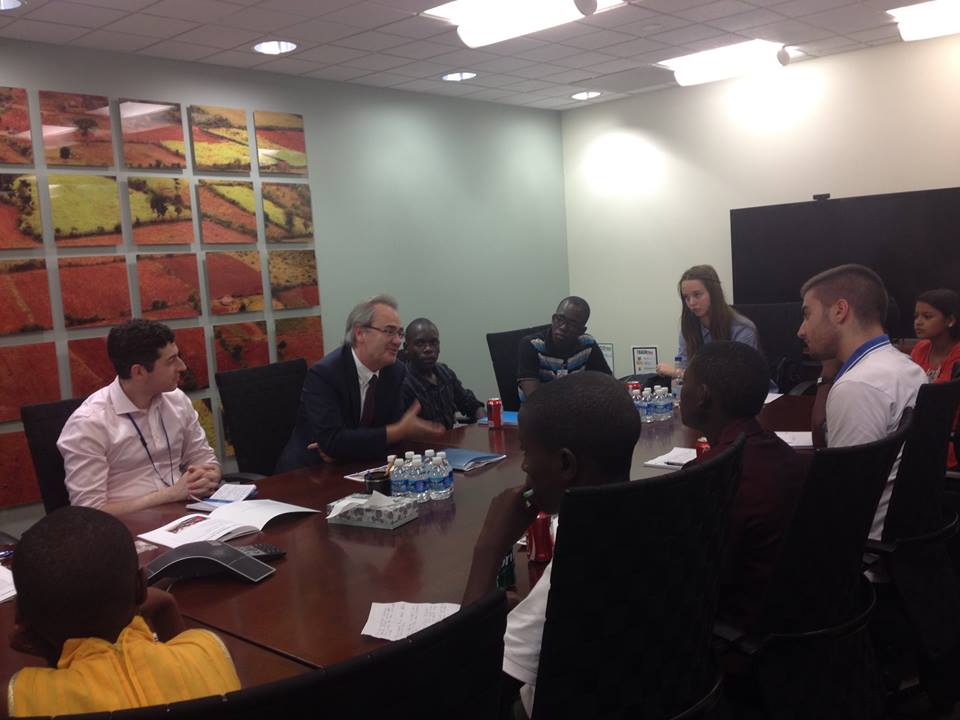 Since they launched the safeguards review in July 2012, the World Bank has consulted a wide range of stakeholders on the draft policies, including project-affected communities, governments and members of civil society. However, despite children and youth being one of the most critical constituencies to consider in planning World Bank investments that will benefit the poorest communities and be sustainable for future generations, the World Bank has not included them in any of their consultations on the safeguards to date. To fill this gap, BIC recently completed its second round of consultations with children on the World Bank's proposed safeguards in an effort to elicit youth perspectives on this landmark policy review.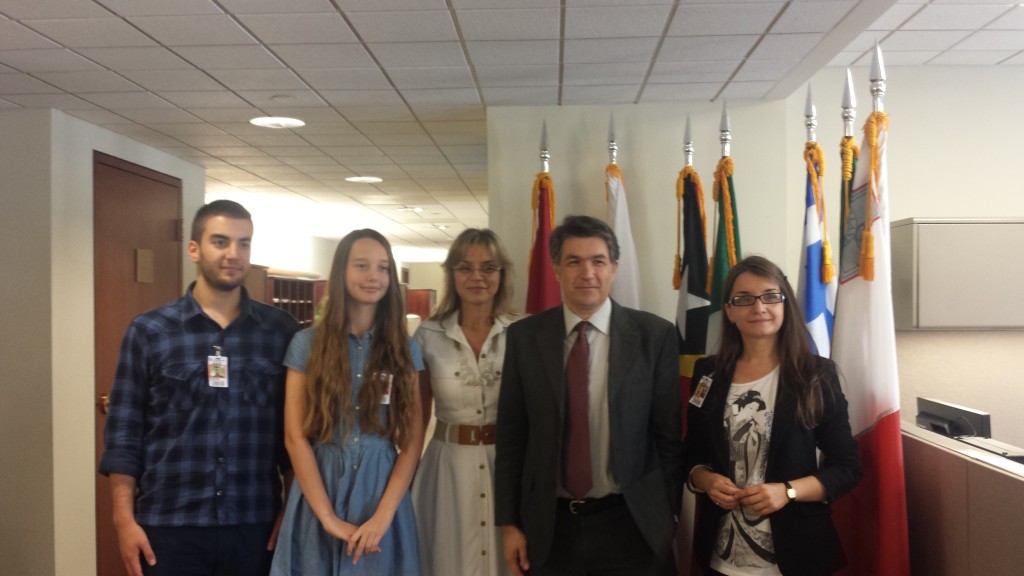 In their meetings last week, the delegation clearly demonstrated that children and adolescents can engage constructively and meaningfully in conversations about how World Bank policies and projects impact their lives. The children met with World Bank Management as well as Bank Executive Directors and advisors. They also met with representatives from the U.S. government, including staff from the US Treasury Department and several Congressional offices. In their meetings, several of the children prefaced their recommendations by noting that they spoke not only for themselves, but on behalf of their peers who also participated in BIC's in country consultations and wanted their voices to be heard in Washington.
The children's recommended that the World Bank include children in all future consultative processes, and that they conduct impact assessments that look at the unique risks of Bank projects on children. They also discussed the need to ensure that communities are resettled only as a last resort, and are relocated to a place where children can easily access social services like schools and hospitals, and basic services like clean water, sanitation and housing.
Special thanks to our partner organizations: Humara Bachpan Campaign (India), Children's Human Rights Centre of Albania, Straight Talk Foundation (Uganda) and Joy for Children (Uganda).